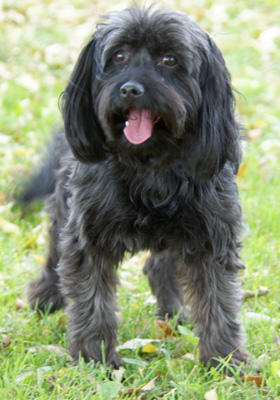 J.R.
Encino, CA
This is J.R.
He loves to sit at the window and watch passerbys.
He loves kids.
He is cared for by Jenny and Becky.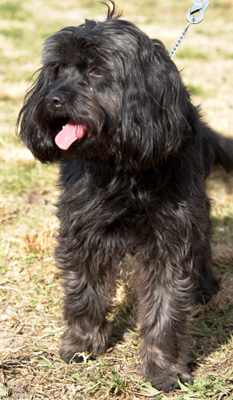 How we got J.R.
written by Jenny
On mother's day my mommy wanted a dog. So me, Becky, Daddy and Mommy got into the car and drove to the pet adoption center.
We walked in and we saw a black cuddly doggy. I said, "what should we name him?"
"J.R." said mommy. It stands for Jenny and Rebecca.
Mommy went to do the paper work and we went to the merry go round. Then we got a leash. We put him in the car and drove him home.
He is our J.R.!