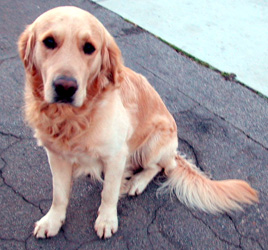 Oliver
Manhattan Beach, CA
Oliver was born in Rugby, England. He is a beautiful/handsome blondish Golden Retriever who loves everybody.
Oliver is very well behaved. His only drawback is he tends to be a Golden Retriever who is not interested in water or the retrieval of balls.
Who cares -- he is so loveable.