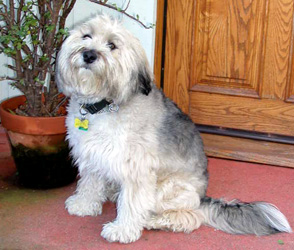 Otis
Manhattan Beach, CA
Otis is the perfect pup. He is about 3 1/2 years old. He loves to carry socks and shoes around the house -- he doesn't chew them, he just carries them.
He loves to dance and we taught him to do the waltz!
We got him from a shelter and he would have been put down in 24 hours if we had not rescued him. He also loves to go for long walks on the strand in Manhattan Beach, and he loves to play fetch.