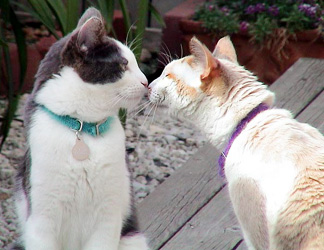 Sabi & Kaeli
El Monte, CA
Kaeli & Mikey are part of my greater family. I live with my parents in El Monte, California. Incase you couldn't tell, I am Sabi, the grey and white cat. My littermate, aka sister, is Kaeli. She likes to sleep a lot and eat my food when I'm not looking.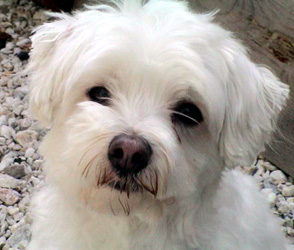 My half brother is Mikey, he's the Maltese. He was already part of the family when we got here. We all live together in perfect bliss and harmony, except for when Mikey growls at us for touching him by accident sometimes. (Mikey says "Some accident!!")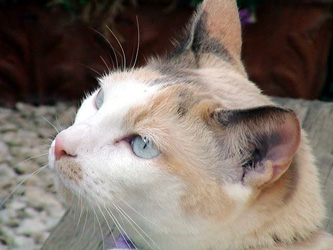 We like to beg for food, scratch doors for humans to let us in, and get into places we're not supposed to! Mikey thinks he's the king of the house and likes to chase us around. But I'm not scared! Kaeli ignores him sometimes. I think she's rude.
Oh, and just in case you don't know what Sabi means - its short for Wasabi.
My mom had another cat named Sushi. I was supposed to be Sushi's brother, but he died before we arrived. I think Mom still misses him. He was a black and white tuxedo cat. Mom says that he will join our family again one day! I can't wait to have another playmate.
Sabi & Kaeli - 2 years old Mikey - 4 years old